Materials Information

Cold porcelain
All my pieces are made using cold porcelain. It is a completely non-toxic material, safe for everyone, including the environment.
Its weight, feel and look ressemble polymer clay or unglazed porcelain. It is very durable, and will resist most falls (but it is not unbreakable!). Protect it from water and sunlight to ensure maximum durability. Don't submerge it in water, use a moist q-tip to clean.

Snail globes
The globes on snail globes are made out of glass. For this reason, the bigger ones are meant to be treated as snow globes, and the small ones as charms or accessories. Using them roughly (as keychains, for example) is not advisable. Some of them are filled with a non-toxic shaker liquid, plus glitter or beads; others are dry shakers.
The shaker liquid is completely harmless if it touches skin, but do not ingest it and wash it right away if it touches your eyes.
In the boba tea snail globe, it is normal for the shaker liquid to settle and separate if not shaken in some time, but it will return to it's previous state as soon as you shake it.
Snail globes with liquid inside may break if exposed to freezing temperatures for prolongued periods of time. For that reason, it is not advised to buy them during winter if you live in a cold country. You can read more about this at the Shop Policies page.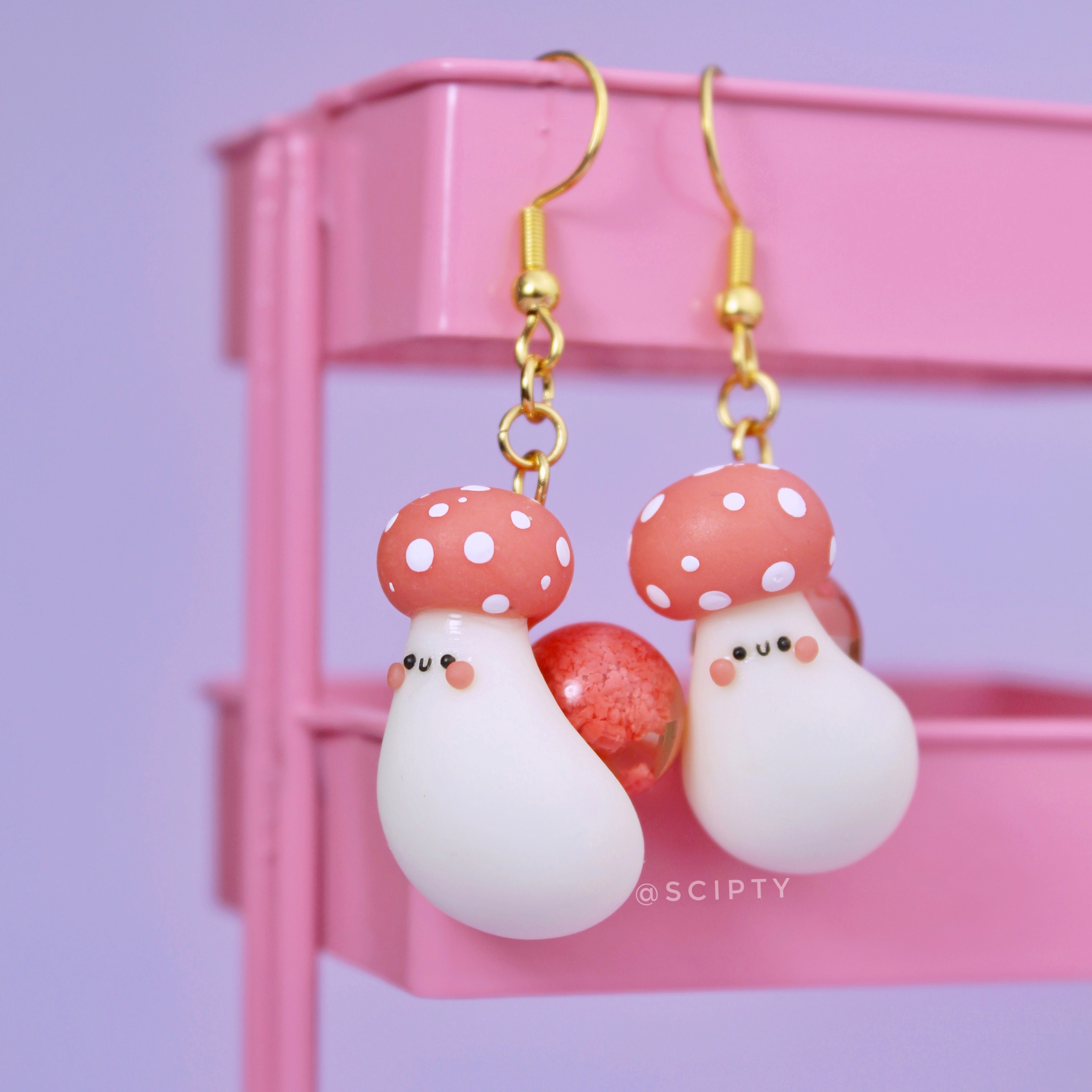 Earrings
All earrings findings are made of gold plated stainless steel. This makes it safe for people with metal allergies (such as myself! I am allergic to most earrings, and I wear these all the time), and will mantain their color and shine for a long time.

Charm
All charm findings are made of gold plated stainless steel to guarantee maximum durability. The lobster clasp is connected to a double jump ring, to prevent it from opening during use. Charms can be used as planner charms, stitch markers; or attached to phone straps, necklace chains or pencil cases. It is not advised to use them as keychains, as the frequent impact agaisnt metal could possibly damage the charm.

Pin
Pin findings are made of copper and silicone. Pins can be attached to anything from bags, to clothes or anywhere you can stick it to. Your imagination is the main limit, but another one you should take into consideration is the durability of your pin. Protect it from water and sunlight to make it last longer!

Contact